Sunday 6th November 6pm
Please join us for a special early evening concert in the company of
The Revolutionary Drawing Room
performing string quartets by Schubert and Donizetti
Adrian Butterfield violin Kathryn Parry violin
Rachel Stott viola Ruth Alford cello
Eugène Delacroix (1798 – 1863) La liberté guidant le peuple c1830, Louvre
The Revolutionary Drawing Room (RDR) perform repertoire of the late eighteenth and early nineteenth centuries, the age of the great European revolutions. Using instruments of the period, RDR aim to give audiences that sense of exploration, in which composers and players of the time were engaged.
Delicious period refreshments will be available Entrance only £5.00
Friday 11th November
Don't miss the sixth in our superb series of jazz concerts: a great opportunity to hear collaborative explorations from some of the finest exponents of jazz and improvisation; this month presenting a powerfully intuitive, expressive and dynamic ensemble of highly gifted musicians with over 25 years experience on the British and European jazz scenes.
Simon Picard saxophone Chris Batchelor trumpet,
Alex Maguire piano Olie Brice bass.
---
Friday 25th November
The Maria Chen Ensemble
Intimate, soulful, and pared-down ... an evening of jazz and blues in the company of this young trio.
The Maria Chen Ensemble is composed of itinerant international graduate students: John-Paul Muir is studying for his Masters' in Piano Performance at Guildhall, Thomas Bartlett, a PhD in Mathematical Biology at UCL, and Maria Chen, a PhD in History at LSE. They play jazz, blues, and soul around London and Cambridge
---
Sunday 27th November
Lucy Shimidzu, piano, Richard Smith, violin and Penelope Sapiro, cello give a fiery and heart warming performance with a gypsy theme for a winter's evening.
The programme will include works by Haydn, Mozart, Monti, De Falla and Brahms.
Doors open 6.30 Concert begins 7.00 Entry FREE ... donations welcome.
Friday 16th September
Haman Quintet
UK debut for this Berlin based quintet, whose collective CVs range from Sam Rivers to the Linchopinger Symphoniker, and Paul Bley to the Berlin Improvisers Orchestra, taking in cabaret, dance, film and theatre music along the way.
Alison Blunt violin, Anna Kaluza and Manuel Miethe saxophones, Horst Nonnenmacher bass and Nikolai Meinhold piano
Thursday 1st September 7.30pm
The Youthful Company of Instruments and Voices presents "EPIC BAROQUE"
An entertaining programme of music by Vivaldi and Telemann including the'Gulliver' Suitee and 'Burlesque de Quichotte'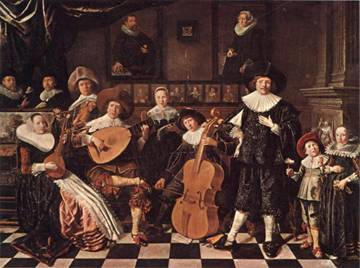 Wednesday July 20th

2.00pm

Guildhall Lutes and Voices

A lunchtime early music concert with

Guildhall Lutes and Voices performing scenes from L'Euridice by Jacopo Peri (1561 – 1633)

The Lighthouse Café is hosting a gospel concert and interview with Paul Jones and Fiona Hendley

.

Paul's distinguished career includes being the award winning lead singer of Manfred Mann and The Blues Band. Millions listen to him on Radio 2, Jazz FM and elsewhere, and on TV he has hosted talk shows and performed everything from Shakespeare to soaps. His extensive stage credits include the National Theatre and the Royal Shakespeare Company in the West End and Broadway.

Fiona is an accomplished actress and singer, and has worked in all areas of show business from her acclaimed "Widows" to leading roles at the National Theatre and the Royal Shakespeare Company. Fiona has starred in many West End productions including the highly praised and award winning musical "City of Angels". She has sung on many show recordings and has a collection of gold discs.

The showcase will also have a special guest appearance from Halflight who are a new up and coming band making the rounds of the 2011 festival circuit - www.halflightmusic.com.